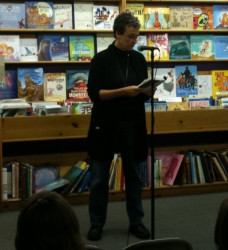 I've had a fantastic autumn filled with events surrounding the publication of my second novel, Veritas. I did readings in Provincetown, MA, San Francisco (A Different Light) and Oakland (Laurel Books), my alma mater, Knox College in Galesburg, IL, in Milwaukee at Outwords Books, and a rocking book launch party at Women & Children First. I'm posting photos of each venue in my photos page - please take a peek.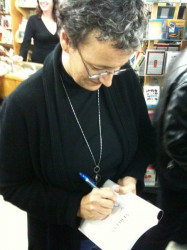 I'm currently still in my writing residency at Ragdale in Lake Forest, IL. I'm heading home in a few days and will write about Ragdale in a separate entry. I want a little distance before trying to describe my experience here, which has been fantastic. By the time I leave I'll have been here five weeks and I think I'm going to have some reentry issues to contend with, not the least of which will be preparing our dinners every night. I've been completely spoiled by having dinner prepared by a chef and put on the table for us each and every night. What luxury, as is having the time and space to just write.
Next up for me is to buckle down and write the book I've started here at Ragdale. I'm hopeful this will be the start of a series about a Chicago P.I., but I'm still at the "where the hell is this all going?" stage. It's the part where you start to get nervous about all the work you've already put in and whether it's going to lead you anywhere good. In other words, I'm in the middle of the book. But I'm excited about it and got a great start while at Ragdale. Those are two very good things.